"Capable & Patient Teachers"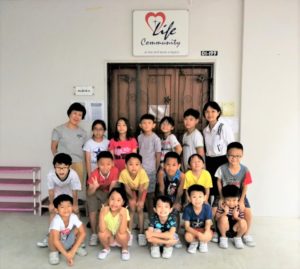 "Dear Mrs. Koh and Yishun Life Student Care Teachers,
I am writing this letter to express and extend my sincere thanks to Mrs. Koh, the teachers and staff of Life Student Care at Yishun.
Thank you for all you've done for me and my child, Nathan, who has been diagnosed with autism.
Firstly, I'm really grateful for to your team for accepting him into your centre. Instead of rejecting us immediately, you warmly welcomed us and took the time to understand our situation and concerns. You gave me hope and confidence that my child will learn and grow in a safe and caring environment.
Nathan is an active boy, with challenges to focus and to follow instructions, especially when things do not go his way.
I am grateful that the teachers are always patient with him and always keeping me updated so that we can collaborate and develop ideas to help Nathan improve.
During the past year, Nathan has been encouraged to join in group activities. I now observe he is able to communicate and mingle with the rest of the children from mainstream schools. He has also learnt to be more independent in his daily activities – showering, keeping his utensils, clearing and packing his own stationery, and many more.
These things seem simple and easy, but every bit of improvement means a lot to me as a mother!
I am really thankful and appreciate the efforts of all the teachers and staff!
Thank you for the guidance and support you've given him."
-Ms Joey, Mother of Nathan Teo