LCSS receives the
Charity Transparency Award 2022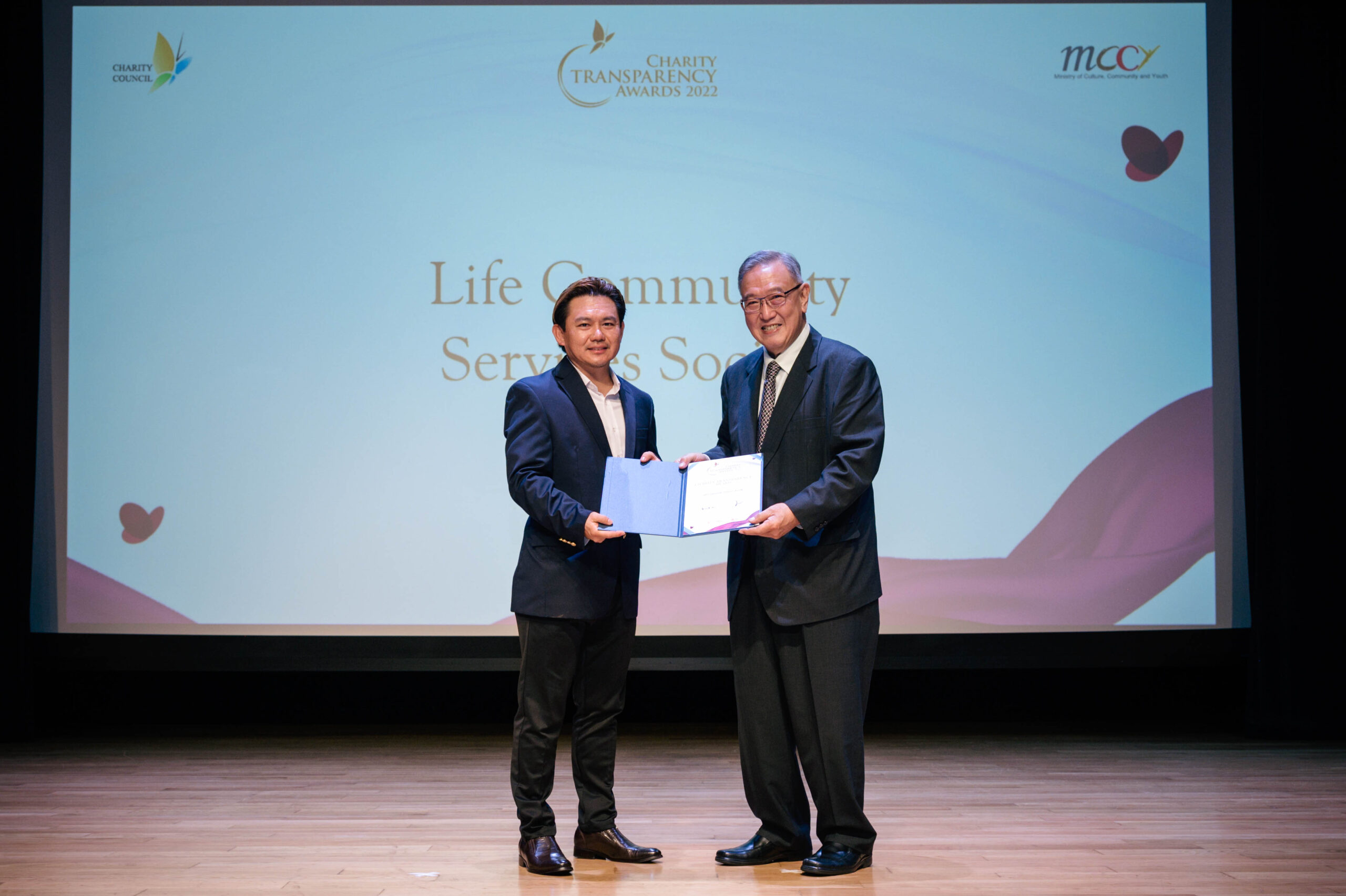 Life Community Services Society (LCSS) is honoured to be accorded the Charity Transparency and Governance (CTA) Award 2022, organised by the Ministry of Culture, Community & Youth (MCCY). The award is aimed to promote good governance and transparency in the charity sector by acknowledging the excellent work of charities, while inspiring others to emulate their best practices.
Mr Nicholas Goh, Chairman of LCSS received the award from Chairman of Charity Council, Dr Gerald Ee at the award ceremony held at the Singapore Chinese Cultural Centre on 9 November 2022. Mr Edwin Tong, Minister for Culture, Community and Youth & Second Minister for Law graced the occasion.
This is the first time LCSS is receiving this prestigious award and we share this achievement with all our donors, volunteers and community partners. The award affirmed our dedication to upholding and strengthening our corporate governance and transparency standards. As a trusted charity, we will continue to serve and meet the evolving needs of our vulnerable children and youths, believing in our cause in helping every child be the best that they can be.
For more information on the Awards and the Framework, please visit the CTA website: https://tinyurl.com/CTA-Website
Read more: https://tinyurl.com/CTA-News