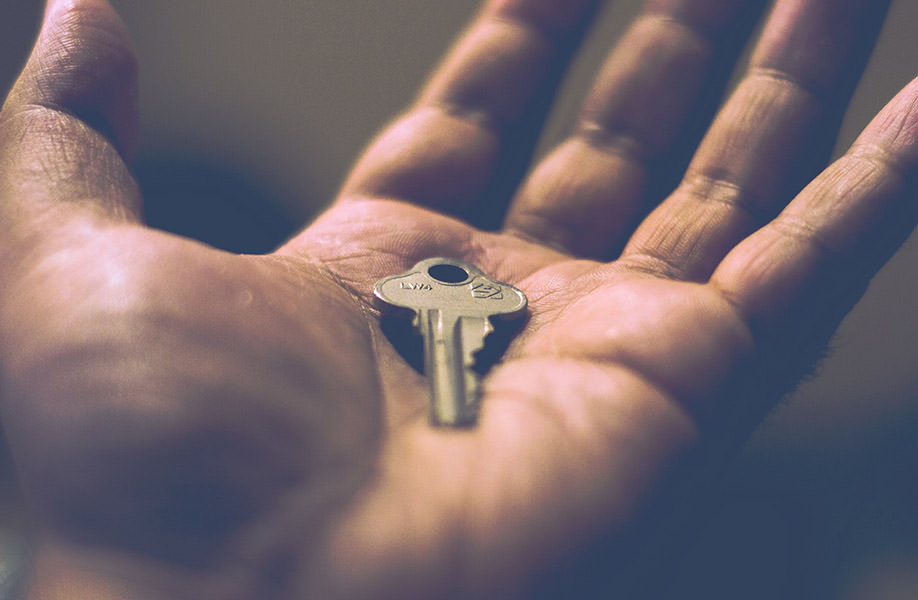 At Life Community, we take corporate governance seriously as we believe in being the best custodians of what has been entrusted to us is at the very core of what we do.
We conduct reviews and adhere to our processes for transparency and accountability.
Here are our corporate governance policies.
Role and Responsibilities of the Board
The Board is ultimately responsible for the proper governing of LCSS. It has the primary duty and responsibility to ensure good governance and management for effective performance and operation of LCSS and its programmes, in compliance with all applicable laws, rules, regulations and ethical integrity. The Board will maintain accountability to all stakeholders of LCSS.
The Board is responsible for developing a strategic plan to ensure LCSS carries out its mission, programmes and services in alignment to its mission and achieves its intended goals. Key directions and major goals as outlined in the strategic plan provide the basis for the Board to monitor and evaluate performance of LCSS on an ongoing basis, as well as to ensure, identify and allocate adequate resources to accomplish the targeted goals.
The Board as a whole will set and conduct periodic reviews on the vision and mission statements and constitutions of LCSS to ensure its intended goals and objectives are relevant.
The Board will also focus on policy making; set, discuss, approve and review strategic issues, budgets, financials, public communications, human resource, operational, governance, internal control systems and processes(financial and non-financial areas such as key programmes), annual work plans of LCSS to ensure alignment to the vision, mission and strategic objectives of LCSS. Reviews will be conducted on an ongoing basis.
For financial matters such as procurement, investment and payment, LCSS has a finance policy and handbook, as well as internal control systems to ensure compliance with guidelines and policies. The Board, along with the Board committees and the CEO, are responsible to review the policies and handbook on an ongoing basis.
Role and Responsibilities of Board Members
Board members as individuals shall promote the work, services and mission of LCSS to the community, support and participate in LCSS fundraising activities and other activities and workshops that develop the Board to better serve in its governance role. Board members shall also participate in the process of recruitment, whenever relevant, and orientation of new LCSS Board members, and take up any other duties and projects assigned by the Chairman or the Board. The specific roles and responsibilities of the Office Bearers of LCSS Board, including the Chairman, Vice Chairman, Honorary Secretary and Honorary Treasurer are listed in the Constitution of LCSS.
Term Limit for Treasurer and Assistant Treasurer Positions
The maximum term limit for the Treasurer and Assistant Treasurer positions are four consecutive years.
Board Selection, Recruitment, Development and Succession
The Board discusses, plans and strategises for development, succession and diversity in composition of the LCSS board. The board conducts re-nomination and re-appointment of Board members every two years.
Nominations for prospective Board members can be put forth by the Board members to the Nominating Committee. LCSS has a prospective Board member selection criteria list to serve as guidelines for the Nominating Committee. All candidates will have a preliminary discussion about their professional experience with the Nominating Committee and a second interview with the Nominating Committee and the Chairman. The final new Board member will be selected after this process.
Board members can serve three terms / six years. In their seventh year, the Board member will start to identify and nominate prospective Board members to succeed them. When the prospective Board member is selected after the preliminary discussion and interview with the Nominating Committee and chairman, he/she will sit on the sub-Board. The Board member who nominated his/her successor will groom and mentor him/her, in addition to the Board induction and training provided. At the end of their eighth year, the Board member will step down and his/her successor will then sit on the main board.
If the Board member requires more time to identify, select and mentor his/her successor, the process can be extended into his/her ninth and tenth year.
In the event the Board member serves for more than ten consecutive years, LCSS will disclose the reasons for retaining the Board member in the Annual Report.
There is a resting period of two years before the retired Board member can be re-nominated again.
*No staff of LCSS will sit on the Board to avoid conflict of interests and doubts on the independence of Board decisions. 
Board Training, Induction and Evaluation
Board orientation is a significant step in LCSS's Board development.
A Board policy manual is given from the onset of a LCSS Board member's term of service to equip the member with vital tools and information to facilitate the member's governance roles and functions effectively.
The Board will also ensure the orientation for new LCSS Board members is conducted so that all are familiar with the work and Board functions of LCSS at the start of their term of service.
The orientation programme will be organised by the CEO, including an overview of LCSS programmes and a tour of the facilities.
The Board will also participate in a periodic and systematic evaluation through a customised Board Effectiveness Questionnaire, in order to assess and reflect on how well the Board's responsibilities are met. The results will be discussed at a Board retreat session or Board meeting, to review and train on areas for development.
The latest Board Questionnaire was done in Nov-Dec 2019 and discussed during Board Meeting in Feb 2020. 
Board Code Of Conduct
A. General
Know the vision, mission, purposes, goals, policies, programmes, services, strengths and needs of LCSS .
Perform duties as a Board Member responsibly and diligently.
Attend all Board meetings and serve on committees so assigned.
Serve in leadership positions and undertake special assignments willingly and enthusiastically.
Keep abreast with trends in the social service sector and other factors that will affect the work of LCSS.
Build goodwill and team spirit among Board Members, and LCSS staff for the benefit of the collective interest of LCSS.
Maintain independence and objectivity and exercise fairness, integrity and ethics even though constitution, law or regulations might not require it.
Represent LCSS publicly and promote LCSS's image and interests.
B. Meetings

Prepare well before attending Board and Committee meetings.
Ask timely and substantive questions at Board and Committee meetings to ensure that all policy matters are thoroughly deliberated.
Maintain confidentiality of the Board's meeting sessions, and support the final majority decision on issues discussed by the Board.
Suggest agenda items periodically for Board and Committee meetings and ensure that significant, policy-related matters are addressed.
C. Relationship with Staff

Counsel the Executive Director as appropriate and support him or her in the work.
In conducting Board business, avoid asking for specific favours of the staff, (including special requests for extensive information), or giving specific instructions to the staff, without prior consultation with the Executive Director.
In dealing with grievances against LCSS or its staff, avoid prejudiced judgement on the basis of information received from individuals or groups. Follow established policies and procedures in dealing with grievance or complaints.
D. Conflict of Interest

Serve LCSS as a whole rather than any special interest group or constituency.
Avoid potential conflict of interest and disclose any potential conflict of interests to the Board as soon as possible.
Abstain from discussion and voting on matters where there can be potential conflict of interest and let the rest in the Executive Committee make the final decision.
In performing Board Member duties, do not accept (or offer) personal favours or gifts from (or to) any interest group or constituency, or LCSS staff.
Do not receive remuneration
E. Financial Responsibilities

Exercise prudence and integrity in the management, control and transfer of LCSS funds, investments and other financial assets.
F. Fund Raising

Assist the staff by supporting fund-raising strategies and promote through personal influence and contacts with others (corporations, individuals, and foundations).
Key Management
Key Management Responsibility
The day-to-day management and operations of LCSS is delegated by the Board to the Executive Official Team and staff, headed by the CEO.
Key Management Selection, Assessment and Remuneration
The CEO of LCSS shall be selected and assessed by the board. The expectations, including qualifications and experience, on the candidates for the CEO position will be laid down by the Board. Suitable candidates will be interviewed and selected by the Board. The final decision on the selected candidate should be endorsed by the Board.
The CEO will be appraised on his/her work performance by the Chairman, in consultation with other Board members, at the end of his/her probation period of three months, before the anniversary date of joining LCSS and subsequently in July of each year for the annual performance appraisal.
The Board will endorse the remuneration and benefits package for the CEO, with periodic reviews to ensure it is fair and to reward good performance.
The CEO shall not serve as a Board member to avoid conflict of interests and doubts on the independence of Board decisions.
Staff Selection & Review
Staff Selection
LCSS's recruitment policy is governed by the needs as identified by the Program Heads or the CEO. LCSS's selection policy is to employ the right people for the available positions, through internal sourcing, referrals, employment agencies and appropriate media.
Selection is confined to persons who are legally employable and meet the standard and quality expected by LCSS in addition to requisite qualifications, experience, and talents necessary to discharge the duties and responsibilities that the position requires.
All staff are provided with LCSS Staff Code of Conduct upon joining and are required to sign as acknowledgement.
No staff shall serve as a Board member to avoid conflict of interests and doubts on the independence of Board decisions.
Staff Performance Review and Assessment
LCSS staff is appraised on their work performance by the CEO and/or the Executive Supervisor, at the end of their probation period, before the anniversary date of joining LCSS, and subsequently in July each year for the annual performance appraisal.
Ongoing feedback, throughout the year, is provided for staff to know what is expected of them, how performance is measured and rewarded and a platform to identify and address gaps.
All reviews are conducted in an open and transparent manner, encouraging two way discussion and feedback.
Staff Code Of Conduct
All staff shall be required to sign the following undertaking when they join :
A. Gambling, Raffles and Lotteries
No staff may organise or take part in any form of gambling, including raffles and lotteries, during working hours, or on official premises.
B. Lending and Borrowing of Money
No staff may lend money at interest. A staff cannot borrow money from, or in any way place himself/herself under any financial obligation, to any person who is in any way under his/her official authority, or has official dealings with him/her.
C. Secrecy of Official Documents and Information
An employee has to treat all official documents, papers and information he/she prepares or receives in the course of duty, as confidential. He/she must not, either during or after his/her service copy, extract or translate them for unofficial use or allow others to do so.
D. Financial Embarrassment
Staff should not involve himself/ herself in any illegal borrowings or guarantoring nor be involved in any kind of excessive borrowings or guarantoring beyond his/ her means such as would cause financial embarrassment or ineffectiveness in discharging duties towards LCSS.
E. Prevention of Corruption
A staff cannot ask for or accept any gratification as encouragement of a reward for:
Performing or not performing any official act; or helping to get done, hasten, delay, hinder or prevent any official act; or
Helping to get or to prevent the giving of any contract or advantage to any person.
F. Outside Employment
Every staff must get written approval from the LCSS Board before he/she can:
engage in any trade or business;
take part, directly or indirectly, in the management or proceedings of any commercial, agricultural or industrial undertakings;
Undertake, directly or indirectly, for pay, any work for an employer other than LCSS; or
give any report as an expert or give expert evidence, whether for pay or free.
Whistle Blowing Policy
LCSS promotes having an open, transparent, no rank culture where employees are encouraged to whistle blow about any possible corporate or employee improprieties. Employees should raise such improprieties with their immediate supervisor or any person more senior to the immediate supervisor, if the immediate supervisor is the accused.
All complains will be channelled to the CEO, and/or the HR Committee if necessary or applicable, and investigated. The CEO will prepare a report detailing the nature of the complaint, the outcome of the investigation and the recommend course of action, if any, to the Board. The Board may institute proceedings in accordance with Disciplinary Action together with Grievance Policy.
Where appropriate, the complainant may be notified of the outcome.
All such whistle blowing reports will be kept by the CEO and accessible to members of the Board only.
Communications Policies
Public Communications Policy
Feedback, complaints and grievances by public, donors, volunteers and clients will be handled by the CEO.  The CEO will decide whether to respond immediately (within 24 hours) or to consult the Board on the appropriate response, depending on the nature and complexity of the complaint.  For the latter, the turnaround time for LCSS to decide on the appropriate action to be taken and to communicate to the complainant in writing is to be within 1 week upon receipt of complaint.  A log is maintained by the CEO for all feedback, complaints and grievances received.  This log contains sufficient information such as the date of complaint, the nature of complaint and the follow-up actions taken.
Privacy Policy
We are committed to complying with the Personal Data Protection Act. We respect our stakeholders – sponsors, donors, partners, volunteers and beneficiaries; their right to be treated courteously, fairly and have their privacy protected. We use personal information that is given in good faith to maintain / engage relationships with us. For example, by completing forms on our website, it is deemed that you have consented Life Community to use your personal information for donation-related and communication purposes.
If you like to remove yourself from mailing lists, please contact us @ leavoo@life-community.org or dawnlee@Life-community.org
Risk Management Strategy
The Board oversees the risk management of LCSS. The Board will set policies and guidelines for financial limits, internal control systems and processes, corporate procedures and work plans to achieve LCSS's strategic objectives, and to review, monitor and evaluate the performance of LCSS. The Board, along with the Board committees and the CEO, will review the policies, guidelines, plans, internal control systems and processes to identify potential risks, determine level of risk tolerance, and develop action plans for key risks to be addressed and reviewed on an ongoing basis. Areas of review include financial, governance, strategic issues, work plans, policies, operational, public communications, human resource, data and information technology risks. The CEO and staff are responsible for carrying out daily operations in accordance to the risk management policies, guidelines and strategies to achieve LCSS's strategic objectives.
Board Opinion on Internal Controls
LCSS appoints an external professional financial consulting firm, LNM Corporate Solutions, to provide services for LCSS's financial accounting activities. When control weaknesses are identified in the course of their engagement, it will be highlighted to the CEO for these items to be addressed. LCSS is in compliance with the Societies' Act, Singapore Financial Reporting Standards as well as the Charities' Act.
The Board committees conduct reviews on internal control systems and processes, as well as ensure key risks are identified, assessed and reviewed on an ongoing basis. To the best of the Board's knowledge, no significant lapse in the internal controls has been noted.
Reserves, Investment, Restricted Fund Policies
Reserves Policy
LCSS has reserves for sustainability purposes of its operations. LCSS's reserves policy is to retain not more than three years of its annual operating expenditure.
Investment Policy
The Board takes a conservative approach on the investments of LCSS, including low-risk strategies that generate returns while protecting reserves and capital. The Board, along with the Finance and Investment committee, determines the investment limit and approves financial instruments such as fixed deposits, unit trusts and bonds. The Finance and Investment committee and CEO will discuss on the types of investments. The Board will give the final approval.
Restricted Funds
LCSS uses restricted funds according to respective funders' instructions for our programmes. If excess funds result, LCSS will inform and communicate with respective funders to further discuss on planned usage, including rolling the excess funds over to the next financial year.
Other Financial Information
LCSS does not make donations to external parties
LCSS does not take on/make loans
LCSS does not use external fundraisers
LCSS has no designated funds
Reserves ratio – FY17/18 : 1.55 | FY18/19  : 1.36
Fundraising efficiency ratio – FY17/18 : 5.28% | FY18/19 : 3.79%
Past Fund-raising Activities
Life Community organizes one fundraising event each year. The funds raised annually go towards helping our beneficiaries, through our core programmes that focus on intervention work and holistic development. Below are our fundraising activties over the years :
Golf For Life 2019
Gross receipts : $237,353

Total expenses : $36,035

Wednesday 31 July 2019

Warren Country Club
Golf For Life 2018
Gross receipts : $235,557

Total expenses : $38, 477

Thursday 2 August 2018

Warren Country Club
Golf For Life 2017
Gross receipts : $258,000

Total expenses : $35,337

Friday 4 August 2017

Warren Country Club
Golf For Life 2016
Gross receipts : $309,824

Total expenses : $55,424

Friday 12 August 2016

Warren Country Club
Business Continuity Plan
We are committed to having business continuity plans in place, so that essential programmes, services and corporate practices are maintained, and restored after, in the event of a significant disruption affecting our operations.
This is also to safeguard the interests of our beneficiaries, key stakeholders, reputation and brand.
All personnel in our organization will be informed of these plans, and personnel involved in the delivery of services are fully aware of their roles and responsibilities in ensuring business continuity.