"Great Environment, Programmes & Staff"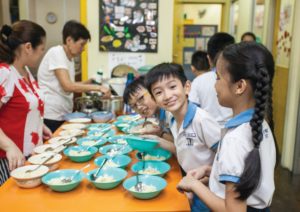 "Dear Mrs. Koh and Yishun Life Student Care Teachers,
Thank you for what you have done for my children.
Your centre is a wonderful place for our children to grow up together with other children from different families / schools. The environment has also help built confidence in our children.
Our older son has been with your centre since year 2016 and now followed by our second son.
Your teachers and admin staff are also easy to work with and responsive. They have built trust among the parents, which we appreciate. I feel more assured that my children are at your centre after school.
Lastly, our children enjoys the holiday programmes your centre plans. The programmes really excite the children and they learn something from it. As parents, we are very appreciative of the effort put into the programmes.
Thank you and well done."
-Mr & Mrs Ang