My life as a Social Worker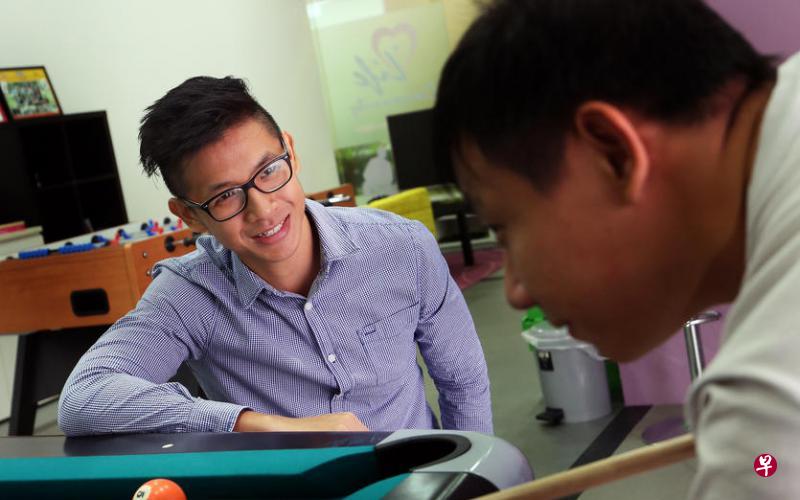 "People might not understand their background, the environment and circumstances these children grew up in. Most of them lack their parents' companion and care, and this sets them back compared to others. However, I believe they all have their potential and with encouragement and guidance from the right people around them, they can still achieve their goals when they are adults."
Gabriel Lee has been a social worker with Life Community since he graduated with a degree in marketing. He decided to pursue a career in the social sector instead, hoping to guide/mentor children and youths from underprivileged backgrounds.
He handles cases of children and youths, aged 12-19 years old, under the Friends of Children and Youth program. This program serves beneficiaries whose parents are presently/formerly incarcerated.
Recalling one incident when he first started, "One of the children told me I will give up on him soon". But Gabriel never did.
"I sincerely wanted to help him, and I wanted him to know this, that someone cares. Slowly over time, we built trust which changed everything. He gradually became more responsible. He started to care for his siblings and had plans to improve himself. Even though this child has graduated from our program, he still remembers our time together. Seeing him grow and improve so much brings me much satisfaction. It is why I am doing what I do."
Truth be told, youths have their own thinking and peer influences, and sometimes they disappear and us caseworkers have a hard time contacting them. However, we understand their situations, and still try to reach out to them in whatever ways we can. We hope through this, they will know that someone has not given up on them and hope to guide them on the correct path in life.
My wish is for society to be understanding and not label them quickly. With guidance and a helping hand given, change is possible."
Life Community provides our children and youths case workers to conduct monthly house visitations, workshops and activities to build character and life skills, provide mentoring and guidance, as well as food rations.
Update in 2020
Today Gabriel in his seventh year with Life Community and is as passionate as ever in what he does.
He is now the Assistant Manager of Friends of Children & Youth program, mentors a group of caseworkers under him, and looks forward to seeing more children and youths' lives being transformed.
– Article and Photo Courtesy of LianHe ZaoBao
– Read the Original Story here