Mentoring Ideas & Activities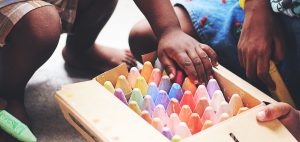 Contrary to popular beliefs, a person does not need to be a certified counsellor, teacher, or psychologist to be a mentor.
Many of our young clients may not have much stability, adult presence or guidance, experience feelings of abandonment, and/or sources that help them develop healthy secure attachments. These may lead to not-so-positive outcomes and what would be beneficial to prevent these outcomes would be having a mentor who would journey with them.
What are some traits a mentor possesses?
Time commitment
-Eg. A minimum of one year
Ability to meet the mentee regularly and consistently
-Eg. Six hours per month
-If you are unable to meet on an agreed date, rescheduling in advance would be good
Ability to listen and engage with questions
-Examples of questions :
-How has your week been?"
-What made you happy or proud this week? ​


-Was there anything this week that made you upset or disappointed?

Encouraging and Supportive
Warm and Caring
Patience
– It can be challenging and trying at times, changes might only be seen after months, mentee might fall back after setbacks, but if you keep going, the changes will solidify
What are some things a mentor can do during a session?
Initially, it is a good idea to spend time to get to know each other since trust must be built in the mentor-mentee relationship. You could also find out more about their interests and what they would like to do in the coming sessions together.
Below are some activities you could do with your mentee:
Discuss and work on homework
Outdoor activities (e.g. cycling, kite flying)
Read a book together
Drawing and colouring
Arts and Craft
Teach and play musical instruments together
Teach and work on a computer project together
Discuss personal vision and possible steps to get there
Discuss about future education and career options and plans
Help look through resume and prepare for an interview (For older mentees who are going into the workforce)
As you can see, you do not need to be a professional teacher or counsellor to be a mentor. You just need the desire to want to help a younger person with your life experiences, be prepared, and be engaged.
It is not an overnight journey, but definitely one that can be incredibly rewarding and life-changing.
___
Sounds like something you would be interested in? Drop us a message today! We provide training and support so you can be empowered to empower others.
If you like to give and help our children break out of their existing circumstances, please click here. A little goes a long way in creating brighter tomorrows for our young ones 😊
___
References :
1.https://hr.nih.gov/sites/default/files/public/documents/trainingcenter/programs/pdf/things-do-together.pdf
2.https://sites.sph.harvard.edu/wmy/dr-mentor/